LIFETIME MEMBERSHIP AVAILABLE!
Offer Valid: Saturday - April 21, 2018
Signup Bonus: 15 Ready-To-Sell Software Apps!
Regular: $47 A Month
Your ONE-TIME Lifetime Membership Fee: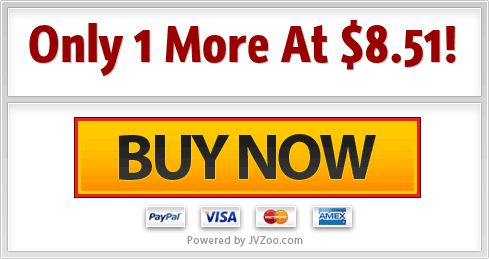 "Start Your Own Software Business Instantly and Effortlessly Removing ALL the Headaches of Software Development Without Even Writing One Line Of Code!"
Just grab one of the few remaining memberships to our exclusive site and watch as all of the software development is done every month for you!
Saturday - April 21, 2018
Dear Fellow Internet Marketer,
You already know this! Companies like Microsoft, Apple, Adobe, etc. are making a lot of money selling software products... and you know how difficult it is to create a hot selling software product of your own...
Creating a software product is a big headache specially if you don't know a single programming code!
Well I know exactly how you feel and I agree 100%! I know how difficult it can be for you to come up with a winning software product idea then actually spend the time and money to develop it and finally produce it quickly and then make a profit.
Sure. There are tons of software programmers out there just waiting to get some work but the problem: Are they even qualified?
To make things worse, when you find a qualified software programmer, they want top-dollar to create a software product that you don't even know will work once it's handed to you...
And it gets even more frustrating when you finally find an experienced programmer that can do the job, you negotiate with them and get better pricing than their first quote although it's not exactly what you wanted, then just when you think everything is OK – OMG! – The programmer disappears with your idea and you're left without a product... and hopefully you didn't pay anything up front!
We both know that there are ways to protect yourself but how much time and financial resources do you really have to efficiently do all of that?
I really hope that this hasn't already happened to you but the sad fact is that it has for many others.
One more fact: 1% of the top marketers in the world have found the most overlooked secret to making money online without the usual stress of product research and creation'...They have multiple streams of steady and reliable income to enrich their lives while still being able to do everything they love to do!"
How do they do it?
They do it quickly and easily by selling software!
When I've stumbled upon the amazing web business model of resell rights, it has literally changed my personal and entrepreneur life.
Well, how would you like to own...
100% Royalty-Free Resell Rights To An In-Demand Software Product EVERY MONTH And Keep 100% of Every Sale You Make!
Now if you're REALLY looking to...
Easily Save Time and Money and Be In Business FAST!
... that's where my AppWholesaler.com Membership comes in...
Each and every month, we'll make a ready-made, ready-to-sell software app available for you inside the members' area! Just login and download then start selling your new software product every month...
And the best thing about it...
NO physical products to ship.

NO major overhead expenses.

NO employees!

NO more headaches!
NO copywriting expense.

NO inventory to keep.

NO software development cost.

NO more worries!
EACH SOFTWARE PRODUCT INCLUDES: a professional website to sell your new product, a high-converting salesletter written by our expert copywriters, a high-quality graphics and ecover package designed by our in-house designers, and more!
Imagine being able to offer the opportunity to get new and valuable software product EVERY SINGLE MONTH.
How Much Could You Spend To Get A Brand New Software App Each Month?
If you hired someone from Elance or another outsourcing website, you'd get a quote of $500 to $5000 depending on what kind of software application you wanted them to develop. That's at least $60000+ per year just for 12 software apps at 1 product per month!
...I'm Ready To Offer You a 99.9% Discount Over What You Would Have To Pay Someone Else To Create A Software App Each Month For You
By using the buying power of my membership site, I have been able to dramatically slash the cost of getting every software developed. I want to share that savings with you.
It won't cost $500 nor $5000 per month to get one software product.
In fact your membership to my site is a measly $47 a month.
Regular: $47 A Month - LIFETIME MEMBERSHIP AVAILABLE! Valid: Saturday - April 21, 2018
Signup Bonus: 15 Ready-To-Sell Software Apps!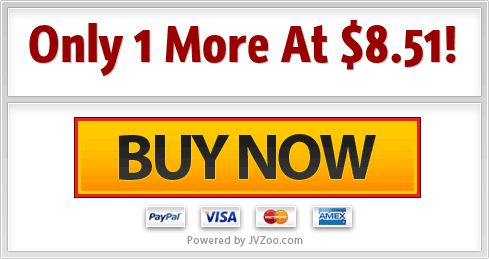 Join Now
That's peanuts. Think about it... it' s less than the cost of a full meal at your favorite restaurant and you get access to COMPLETE premium software app that you can use countless different ways to make more money. How much nicer could your family dinner date be if you can use some of your newly found business income to pay for it?
And I'm going to take all of the risk and put it squarely on my shoulders....
No Strings Attached Guarantee -- Your Membership Is 100% Guaranteed To Make You Money Or I'll Buy It Back From You!
You heard right. I will buy back your membership if the software products don't make you income and help you gain notoriety after you start selling them...
And just for taking AppWholesaler.com for a spin, I'll let you keep the apps you receive as my gift to you...
I'm taking all the risk so that you have every reason to act now.
Just try AppWholesaler.com for one month and I'm sure you'll agree it's the best investment you've ever made online.
Let's be completely honest... I wouldn't put my own reputation at risk if I thought for one second you wouldn't be absolutely happy!
Memberships Are Extremely Limited -- Get Yours Now Or You Risk Being Left Out In The Cold
I am limiting the amount of memberships that are up for grabs to protect the value of the products for all of the other members.
Only 500 488 are remaining so if you wait and the available memberships sell out, you're out of luck.
Save The Hassle And Difficulties In Creating Your Own Software Products And I'll Deliver It Every Month To You In Mere Minutes!

Join Us Right Now And You'll Be Downloading This Month's Software Package In 2 Minutes Flat!
Regular: $47 A Month - LIFETIME MEMBERSHIP AVAILABLE! Valid: Saturday - April 21, 2018
Signup Bonus: 15 Ready-To-Sell Software Apps!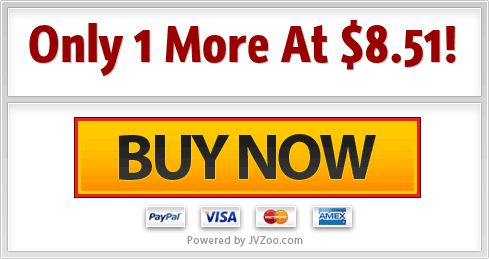 Join Now
No, Thanks! I'm Afraid I Have To Say Goodbye To This Offer Forever...
Click here To Get A Free Gift Package Instead...